POSTS
Upgraded website monitor: now supporting multi-user login
Today we published new web application with one of the most requested feature for our advanced users - multi-user login!
This functionality is very suitable for larger companies and DevOps teams, where it is prefered for each member to have its own AppBeat sub account (and not sharing primary account with all your users anymore).
Currently it is possible to add up to 25 power users for your subscription. These users have very similar permissions to primary account administrator with following restrictions:
they can not deactivate primary account
they can not change account personalization
they don't see account log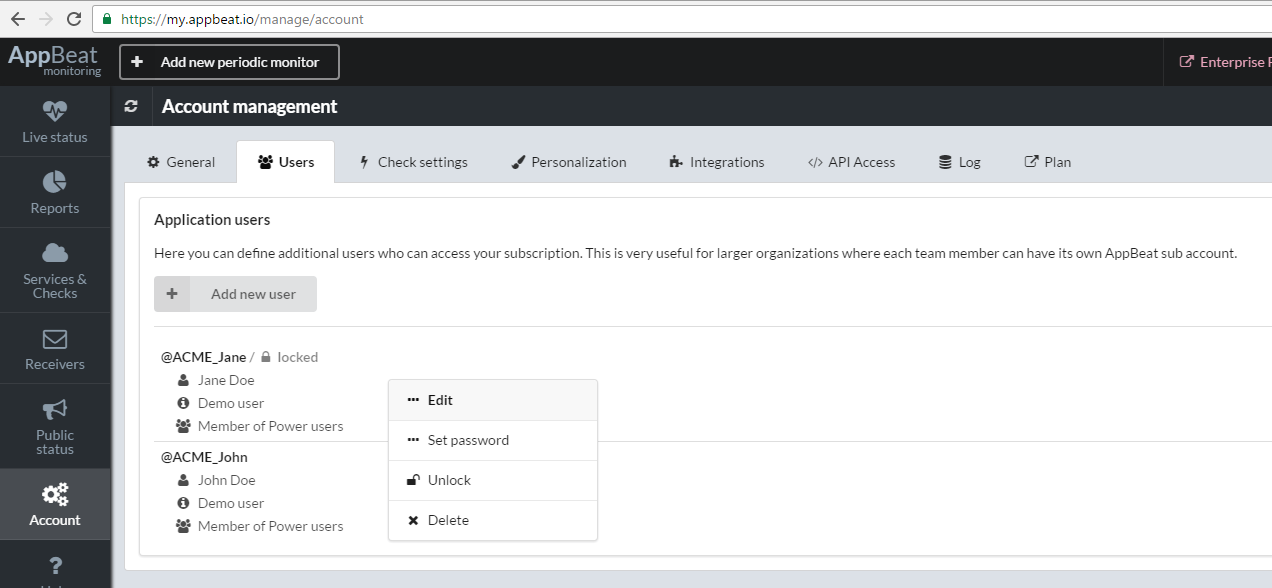 Based on your subscription plan you can have:
Standard plan - 3 Power Users
Advanced plan - 10 Power Users
Enterprise plan - 25 Power Users
If you need more than that, please contact us and we will arrange you more users. In future versions we plan to add more roles with less permissions (for example only to view data without any changes).
Hopefully you will like this new feature! And as always - happy monitoring!