If you have less frequent monitoring and you want to check if your website or service still has errors (and you can't wait until next scheduled run), you can click on "schedule new probe" link as shown below: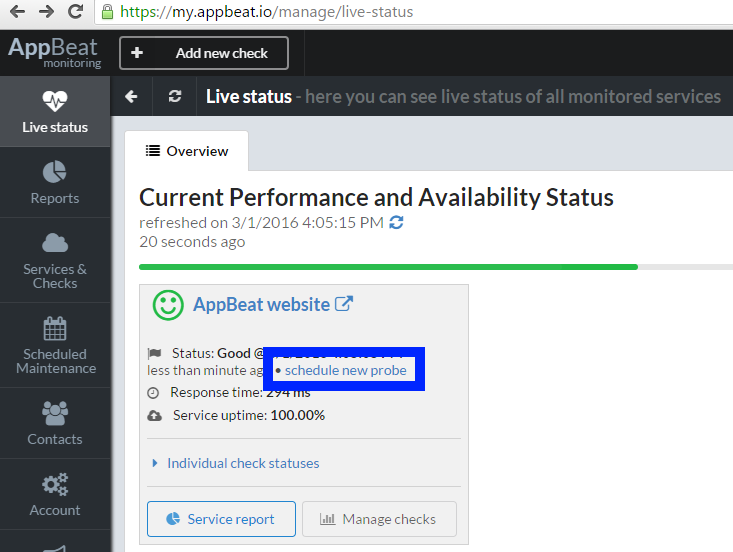 This will add your monitoring request to scheduler que, and it will be automatically retested as soon as possible (usually this is in less than 10 seconds, but please note that page auto refreshes every 60 seconds - you may also manually refresh page for quicker result).
Don't have AppBeat account yet? Sign up for Free.