POSTS
Integration with PagerDuty - The Incident Resolution Platform
Today we published AppBeat 1.3.0 which implements support for third-party notification providers (from Account / Integrations). We are also happy to announce that first provider to be implemented in AppBeat is PagerDuty (available to all users, even those on Free Plan).
You can add PagerDuty to your AppBeat account by following these easy steps:
click "Account / Integrations":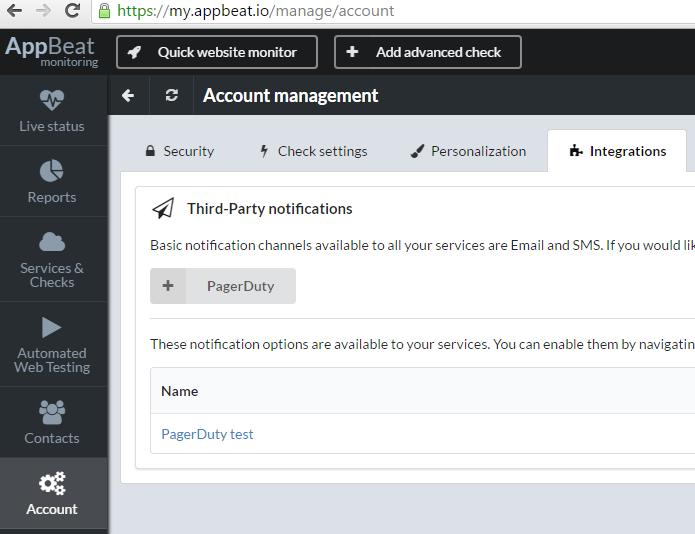 click on "PagerDuty" button to add new notification channel (you can add multiple PagerDuty notification types; ServiceKey can be obtained on your PagerDuty website):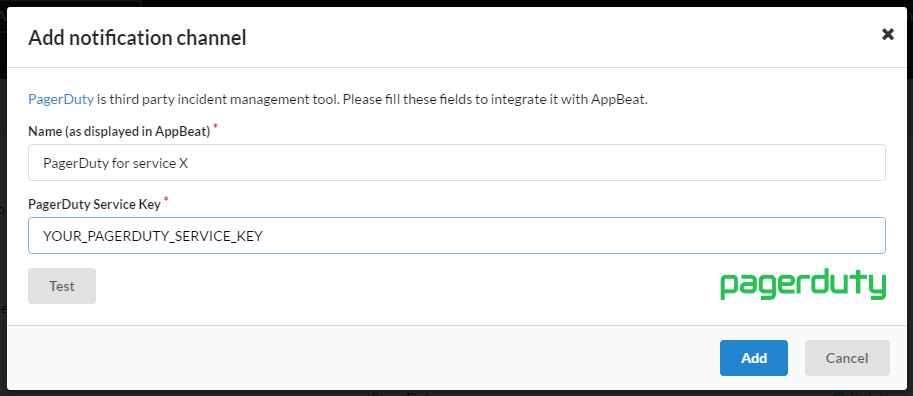 once you have tested and added your PagerDuty notification please click on "Services & Checks". Now double-click on desired service and click "Notification types" tab. Select your PagerDuty notification: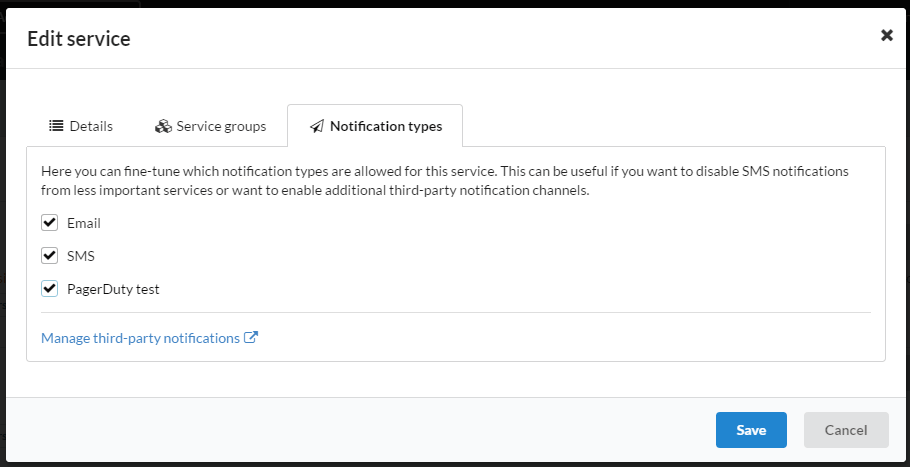 Congratulations! You have successfully integrated your PagerDuty service! From now on, when your service fails, you will automatically receive incident report directly to your PagerDuty!
We will soon add support for more third party incident management tools. Stay tuned!