POSTS
Embed service status to your dashboard
Today we published new version of AppBeat (1.3.4) which allows users to enable embeddable status images for each service. You can access this feature from "Public status / Embed Status":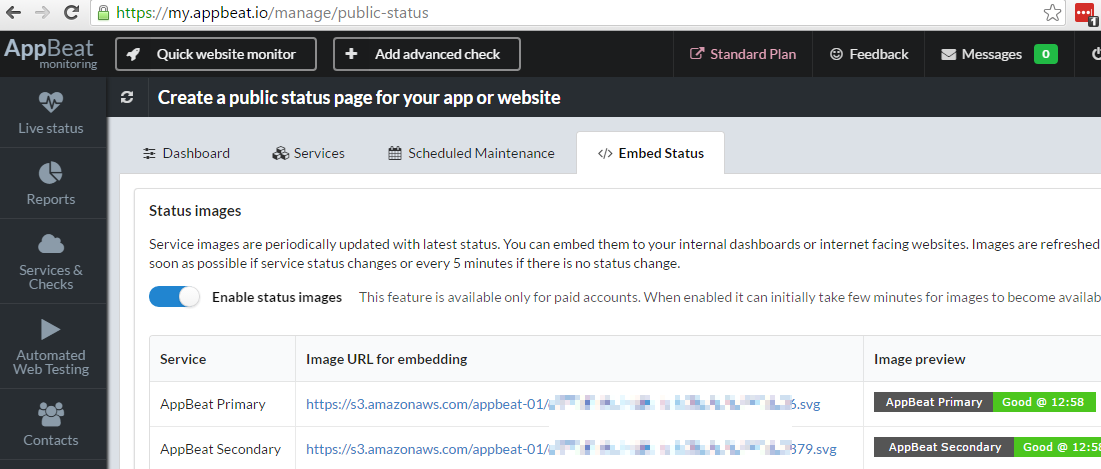 Images are periodically updated with latest statuses by following rules:
if there is no status change for your service then image is refreshed every 5 minutes
if service status changes (from good to error, from warning to good, etc.) then we try to upload new status image as soon as possible (this is usually less than 30 seconds after you received your notification)
Status images can be embedded to your internal dashboards or internet facing websites. Image URL contains random Globally Unique Identifier (GUID) in its name which allows you too keep links private / for internal use only.
Optionally you can also customize image template with your own colors and texts (for example, you can remove service name from image).
This feature is available only for paid accounts (from 1.99 EUR / month).